This chapter introduces the Andøya Space Eduaction student rocket briefly. Additional details are left to the campaign.
The Andøya Space Eduaction student rocket is a Mongoose 98 rocket; it is about 2.7 meters long and with a body mostly made of carbon fiber. Not counting the motor itself, it can be divided into three parts: the booster tube with fins, the payload tubes (which includes the aviation tube and the nose cone) and the avionics plate where all the electronics is mounted.
The Mongoose 98 is a commercially available rocket, but the version used for the student rocket course is customized to fit our needs.
Vital parameters and dimensions:
Total length: 2708 mm
Total width of body: 102.8 mm
Total dry weight (excluding motor casing, but including 1.3 kg payload): 5.454 kg
Motor: Pro98 15227N2501-P from Cesaroni Technology Inc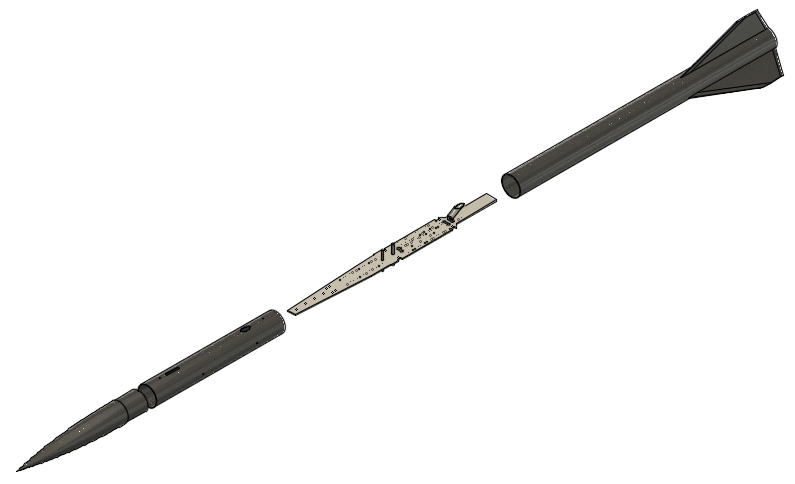 << Previous chapter – Content – Next page >>
---
This article is part of a pre-course program used by Andøya Space Education in Fly a Rocket! and similar programs.